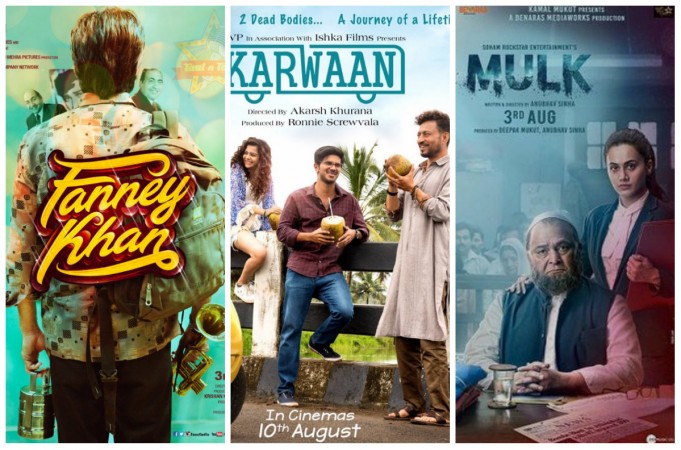 Box Office India Trade Network
The three new releases have fared very poorly initially which was expected as the trailers were not exciting for any of the films. The bigger problem is the reports for FANNEY KHAN, MULK and KARWAAN because none of them have good reports which can suggest a huge turnaround in fortunes.
All three films managed to improve a little in the evening but that is normal and happens with almost every film which does not open. FANNEY KHAN had the best collections of 1.80-1.90 crore nett but considering the budget of the film it can actually be called the worst performer of the three films. It also had the widest release of all three films. There will be growth on Saturday but its unlikely to help much.
MULK was next best at 1.50-1.60 crore nett. The film did a little better business in UP especially the Muslim centers but Mumbai circuit and South saw very low collections. The film probably had the weakest cast out of the three films so on that note it can be called the best performer as far as day one goes out of the three films.
KARWAAN was the lowest of them all at 1.40-1.50 crore nett but it could show the best growth out of the three as its come on a more limited release compared to the other two films. Also centers like Bangalore jump well on Saturday and this film has the best collections there. The apprx first day collections of the three films are as follows.
Fanney Khan - 1,85,00,000
Karwaan - 1,45,00,000
Mulk - 1,55,00,000
The race is basically to see which film comes out on top in the final total and it can be any of the three films.
This entry was posted on October 4, 2009 at 12:14 pm, and is filed under
Box Office, Fanney Khan box office, Fanney Khan collections, Fanney Khan first day, Karwaan box office, Karwaan collections, Karwaan first day, Mulk box office, Mulk collections, Mulk first day
. Follow any responses to this post through
RSS
. You can
leave a response
, or trackback from your own site.