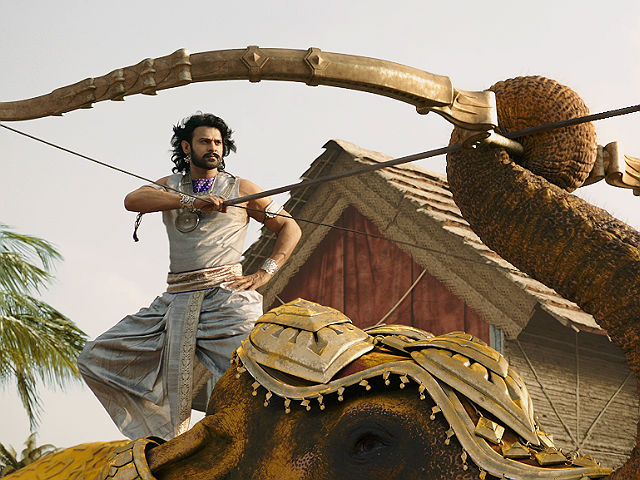 Box Office India Trade Network
BAAHUBALI 2: THE CONCLUSION (Hindi) had an incredible second Monday as it grossed 16.50 crore nett on its second Monday. The film has dropped under 20% from its second Friday. Normally you wold have expected the film to go under 15 crore nett for the first time in its run but it is just holding up phenomenally well.
The second week collections look like they are heading for 136-138 crore nett which will mean a two week box office collection of close to 385 crore nett. It is now certain to be the highest grossing film in Hindi in two weeks as the DANGAL record stands at a little under 375 crore nett. The all languages total of DANGAL had been surpassed long back in just five days. The collections of BAAHUBALI 2: THE CONCLUSION in Hindi till date are as follows.
Week One - 2,45,00,00,000 apprx
Friday - 20,00,00,000 apprx
Saturday - 26,50,00,000
Sunday - 33,50,00,000
Monday - 16,50,00,000
Second Weekend - 96,50,00,000
Grand Total - 3,41,50,00,000