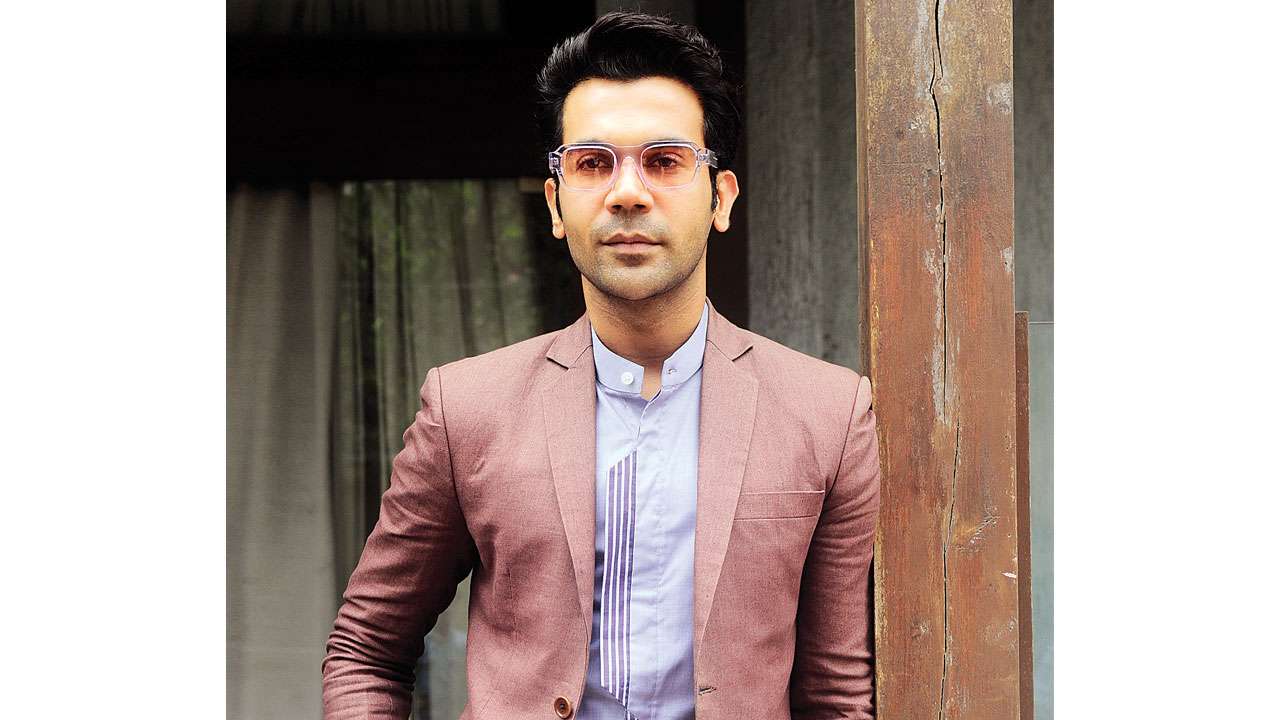 DNA (August 12, 2018)
In his eight-year-old career, Rajkummar Rao has tried his hand at various genres. If there's a political satire, Newton, in his filmography, there's also a romcom Bareilly Ki Barfi. This year began with the hard-hitting Omerta for the actor, followed by the recently-released musical drama Fanney Khan while his upcoming film, Stree, is a horror comedy. The movie not only sees him showing off his acting chops, but also has him shaking a leg. In a chat with After Hrs, the talented actor talks about his film choices, working with young directors and pairing up with Shraddha Kapoor for the first time. Excerpts...
Few horror comedies have been made in Bollywood. Was that why you were attracted to Stree's script?
The story itself attracted me, but yes, the genre is exciting. It has horror and comedy, which is a unique combination, and I'm a big fan of such Hollywood films. I had loved Bhool Bhulaiyaa (2007), too. As for Stree, I was fascinated with its story. The horror parts are scary, while the comedy is quirky and edgy. Co-producers Raj Nidimoru and Krishna DK are known for their sensibilities. Be it a film like Go Goa Gone (2013) or even something like a Shor In The City (2011), their thought process is different. Dinesh Vijan is also backing the movie. I've known him for a while now. I think he has a good eye for scripts. Also, director Amar Kaushik and I've been acquainted for some time. He has assisted good filmmakers like Majid Majidi. Last year, he had made a short film Aaba, which I had liked a lot. What else would I want as an actor? (Smiles).
You've picked movies of varied genres in your career so far. Was it because of the scripts that came your way or was it because you wanted to avoid getting stereotyped?
It's a combination of both. People have offered me varied scripts, which I believed in. Many of them worked, some didn't, but that's fine. You just have to keep listening to your heart and go with your gut feeling. I kept working then and that's what I do even now.
You've have worked with a bunch of new directors...
I think it's mainly the thought process that has matched. Before 2017, not many senior filmmakers approached me. It's changing now. Today, I'm getting to work with some reputed directors too. I'm happy about that, but I've no qualms about working with new directors too. They come with a new energy and vision. It's fun to explore a script with them.
So, if you were to agree to do a film with a new director, what would you look for?
The passion. I have to see the hunger and passion for the movie that he wants to make. You meet your director much in advance before you go on the set, so I know from our interactions how he or she is visualising the film, and whether it's something I am comfortable with.
In the song Milegi Milegi you seem to have danced your heart out...
I love dancing, but I haven't really had too many opportunities to do so. Back in Gurgaon, I started my stage career with dance and martial arts. Dance has happened, now I am waiting for martial arts to happen (smiles). I think earlier the perception was such that people thought Raj is someone who only does intense roles, but thankfully things are changing now. It's fun to surprise your audience. Also, the character that I am playing is a lot of fun...
Tell us about it...
His name is Vicky, but people in his part of the country call him Bicky. He is aspirational and a uniquely talented tailor, who lives in his own world. He wants to make it big. The four days in which stree attacks the town and takes away men leaving behind their clothes is when he meets Shraddha's character.
This is your first film with Shraddha, who has mainly been associated with hardcore masala entertainers. Was working with someone like her quite different?
Not really. She is hardworking and passionate about what she does. That's something which I was in awe of. We had a reading session and few workshops before we began shooting, and I saw that she surrendered herself completely to the script. What she has done finally is something that everybody will like.
Having done a film based on a paranormal phenomenon, do you believe in it?
I am not a staunch believer, but yes, I do think that there are certain energies that are floating around us.
Last year you had four releases, you have had three so far this year. Is this the pace you want to work at?
No, no... I can't work like this every year. As long as I get to play diverse characters and choose different stories and films, I don't mind doing it. However, if people were to offer me the same kind of work, then, of course, I won't do that because it will get monotonous.
This entry was posted on October 4, 2009 at 12:14 pm, and is filed under
Amar Kaushik, Interviews, Krishna DK, Raj Nidimoru, Rajkummar Rao, Rajkummar Rao interview, Shraddha Kapoor, Stree
. Follow any responses to this post through
RSS
. You can
leave a response
, or trackback from your own site.